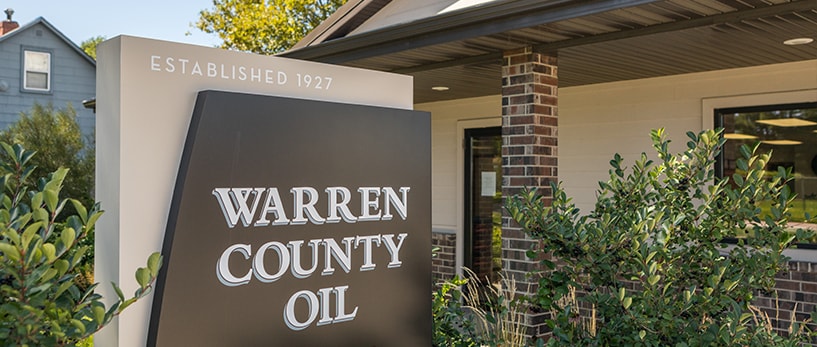 History
Warren County Oil Company was started on January 27, 1927, by a group of local farmers and business professionals who wanted to lower their costs by buying as a group. To purchase products from Warren County Oil Company, you had to become a member by purchasing a ten-dollar membership. As a member, you were entitled to a dividend on the products you purchased if the company made excess profits; this is known as operating as a cooperative. Over the years, a change was made that allowed the company to sell to non-members, however, those non-members could not share in the profits of the company.
On March 11, 1989, Warren County Oil Company was reorganized under Chapter 499 of the Code of Iowa. This allowed the company to continue operating on a cooperative basis in the State of Iowa. As part of this reorganization, the name of the company was changed to Warren County Oil Cooperative Association.
A customer of the cooperative does not have to be a member, but as a member, they can be involved with the governance of the cooperative by voting for the board of directors. Warren County Oil is governed by seven directors, each of which serves a three-year term. The board of directors establishes policy and procedures and is responsible for the overall profitability of the cooperative. The general manager is responsible for the day-to-day operations of the cooperative as delegated by the board of directors.
Warren County Oil Cooperative Association was established to provide a quality product, at a fair price, with excellent customer service. That ideology has not changed since the inception of Warren County Oil.